The
Barnes Young Team
has helped over 1500 families and individuals move between the different chapters of their lives. They have consulted their clients through their first home purchase, their move ups, downsizing, relocations, and investment property purchases. They have advised their clients through divorces, short sales, difficult financial situations, estate sales, moving their parents to assisted living. With 50+ years of combined real estate experience, they have developed the resources to help their clients through all of life's happenings. Their professional and personal consultative approach to real estate has really made a difference in their client's lives.
We understand that buying or selling a home is more than just a transaction: it's a life-changing experience. That's why our team of highly-seasoned real estate professionals is dedicated to providing exceptional, personalized service for all of our clients. We take great pride in the relationships we build and always work relentlessly on the client's behalf to help them achieve their real estate goals.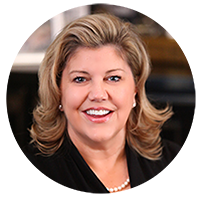 JENNIFER BARNES
Jennifer has been active in the Atlanta residential real estate market since 1990. With their energy, enthusiasm, experience and expertise, Jennifer and her team have helped many buyers and sellers move in, out and all around the Metro Atlanta area. She has been with Keller Williams Realty since 1999 as one of the charter members of the first Sandy Springs office. She has been instrumental in opening 12 Keller Williams offices in Metro Atlanta and Birmingham, Alabama.
Jennifer serves on the Board of Directors at the Atlanta Board of Realtors, its Executive Committee and is currently serving as the Vice President of Professional Development. She is on the Agent Leadership Counsel in her office and is head of the Finance Committee.
Even after 20 something years, Jennifer still loves the "thrill of the chase", "the art of the deal" and "those little chill bumps you get when you know it's the perfect house." She loves helping clients move to the next stage of their life, create personal wealth and making purposeful life decisions as it relates to their family's future. She just wants to help.
On a personal note, Jennifer is married to a wonderful man, Tim. They have a son Jackson. In an effort to "have a life other than real estate", Jennifer has taken up tennis. She also loves to travel, read and shop.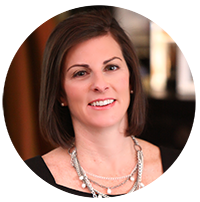 DAWN YOUNG PROCTOR
Dawn has been active in Atlanta real estate since 2001. She joined Keller Williams Realty shortly after they opened their doors in the Atlanta area and helped open the Brookhaven office in 2003.
Dawn has served on the Agent Leadership Council in her office for several years. She is active in the Atlanta Junior League, the Ole Miss Alumni Group, ITP Business Networking Group. She is also a member of the Atlanta Board of Realtors.
Dawn is involved in all the aspects of the residential real estate process. She works with both buyer and sellers in making sure that they are completely satisfied with their experience in buying or selling a home. Her in depth knowledge of the market and community as well as good listening skills and negotiating skills allows her to exceed her clients expectations. She enjoys helping people find the perfect house for their family and enjoys making new friends along the way.
When Dawn is not selling real estate she enjoys spending time with her daughter, Olivia.
Our Mission Statement:
Our philosophy is simple: clients come first. We pledge to be in constant communication with our clients, keeping them fully informed throughout the entire buying or selling process. We believe that if you're not left with an amazing experience, we haven't done our job. We don't measure success through achievements or awards, but through the satisfaction of our clients.